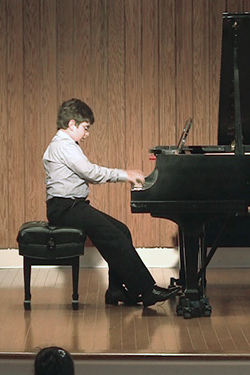 LISTEN
to student of piano teacher in Central NJ, Yevgeny Morozov.

Bach: Polonaise
Daniel Fishman, live in concert.
Schare Recital Hall, Mason Gross Performing Arts Center (New Brunswick, NJ).

Clementi: Sonatina
Daniel Fishman, live in concert.
Schare Recital Hall, Mason Gross Performing Arts Center (New Brunswick, NJ).
DANIEL FISHMAN, student of piano teacher Yevgeny Morozov, has been awarded The Carnegie Hall Royal Conservatory Achievement Program State Certificate of Excellence, New Jersey , for obtaining THE HIGHEST MARK IN ACADEMIC YEAR 2011 !
Listen to
another student of
Central NJ piano instructor
Yevgeny Morozov


Teaching Philosophy
Every child can and should learn music.
Get started now!
If you love piano and are willing to learn, I would love to teach you. You will not only taught how to play piano, but gain an understanding of the music theory and history behind the work that we study, will have the opportunity to perform at the annual studio recital, to participate in music festivals and piano contests. I know that with a good attitude, diligence you can achieve skills that enable you to continue your enjoyment of music throughout your lives, whether that will be as an avocation or as a profession.
About Private Piano Lessons Details you can read HERE
More about piano teacher Yevgeny Morozov you can read HERE

Your teacher's goal
Your teacher's desire is to inspire his students to genuinely love music, helping them not only to appreciate music, but to understand and create it as well. Talent development is the primary teacher's goal. I want my students to enjoy piano lessons, were successful in music and in their life generally.
Main fundamental principles
There are main fundamental principles that I follow when teaching my students:
Strong fundamentals

are the basis on which all music education should be based.

Note reading,

which also includes BOTH the rhythm and the pitch, is the most important skill and

should be taught from the very beginning if possible

because it is also a root of proper practicing approach.

Setting higher standards

for my students in order to achieve the best results. Music should be fun and satisfying, but it SHOULD NOT ALWAYS BE EASY!

Encouraging a student's creativity, critical thinking

is a necessary condition for successful teaching.
Teaching approach
Studied piano repertoire repertoire is based on each students' interests and individual's learning abilities, as well as intrinsic music values of each piece. The tasks are selected not to be very easy for the student, but also not too hard. Particular attention is paid to those aspects of technique, music meaning and its interpretation, and history that will help students better understand and perform studied pieces.
Regular daily piano practicing is absolutely necessary to create musical skills. From the outset it is extremely important to teach students how to learn and practice properly. It should however be remembered that if you practice in the wrong way, you can do more harm than good. Proper, efficient learning and practicing takes less time and helps to reach the goals more quickly and successfully. On more advanced levels, practicing wrong can do more harm than good.
Family involvement in children's effort is very important. I will expect and appreciate parents' assistance and support. I am also pleased to welcome the presence of parents in the classroom.
Piano practicing
It is expected that students practice regularly and well; at least six days per week, in order to make significant progress. 20-45 minutes of practicing per day is appropriate for 5 and 6 year-olds and at least an hour per day for children 7 -9 year-olds.
Piano to practice
You must have a well maintained acoustic piano. It should be located in a quiet room away from distractions.
Parents' participation
Parents are encouraged to be involved in the child's learning. They are welcome to attend the lessons, actively participate in the lessons, taking notes as necessary. They are expected to guide their child as they practice at home. This is especially helpful for very young children.
Piano students performance opportunity
All of my students, beginners and advanced, will be offered the opportunity to play live, with one or two events organised per year. I also encourage students to participate in festivals and contests around the city or state.
Feel free to contact the teacher for more information
To register for your first

Free

piano lesson / consultation
,
contact the teacher at 267-241-70-65,
or send e-mail to e_morozov(at)yahoo.com ,
or fill out the
"Private Lessons Request Form"
online.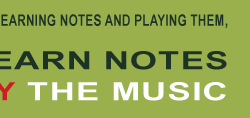 YM Studio Location:
East Windsor, NJ 08512
Phone: (267) 241-7065
Private piano lessons with classical virtuoso pianist and qualified piano instructor in Central NJ:
In-home piano lessons can be taught in Princeton, Marlboro, East Brunswick, Plainsboro, New Brunswick, Edison, South Brunswick, Freehold, Manalapan and surrounding areas:
NJ 07751
NJ 08510
NJ 08512
NJ 08535
NJ 08540
NJ 08541
NJ 08542
NJ 08543
NJ 08544
NJ 08550
NJ 08570
NJ 08816
NJ 08817
NJ 08818
NJ 08820
NJ 08824
NJ 08837
NJ 08844
NJ 08852
NJ 08857
NJ 08899