Yevgeny Morozov is an Award/Winning classical virtuoso pianist and highly skilled piano instructor in Central NJ, with more than 12 years experience in teaching and 19 years performing experience in the U.S. and the Europe.

He has degrees from YALE School of Music, MANNES College The New School For Music in NYC, and Royal Scottish Academy of Music and Drama (now the Royal Conservatoire of Scotland, Glasgow).

His performing experience includes piano solo and collaborative recitals in the Soviet Union, Slovakia, Austria, Sweden, Holland, Ireland, Iceland, U.K., and the United States.
Read more about
pianist and piano instructor in Central NJ, Yevgeny Morozov.
LISTEN
to pianist Yevgeny Morozov.

Haydn: Piano Sonata No.38 Hob.XVI:23, F major.
Morse Recital Hall in Sprague Memorial Hall (Yale), live in concert.


The right way to learn piano
Private piano lessons in Central New Jersey with experienced U.S. and European-trained classical virtouso pianist and qualified piano instructor Yevgeny Morozov.
YM Piano Studio - East Windsor NJ
YM Piano Studio is a private piano studio located in East Windsor, Central New Jersey. With pianist Yevgeny Morozov you will learn how to play the piano from beginning through intermediate to advanced level. You will learn all the skills you need to be able to play. You will gain an understanding of the music theory and history behind the work that we study, will have the opportunity to perform at the annual studio recital, to participate in music festivals and piano contests.

One-to-one piano lessons with Yevgeny Morozov are available in his teaching studio in East Windsor, or at students' homes in surrounding East Windsor locations: in Middlesex County, Monmouth County, Mercer County. Classically trained and highly skilled piano instructor works with students of all ages; teaching piano for beginning, intermediate and advanced pupils. Coaching for recitals is also available.
What is taught at YM Piano Studio
beginning / intermediate / advanced classical piano
piano technique & fingering theory
music meaning and its interpretation
note reading, proper rhythm understanding
memorization for performance
performing in front of audiences and coping with stage fright
how to learn and practice properly
Experienced piano instructor prepares students for the RCM, ABRSM and Carnegie Hall Royal Conservatory Achievement Program, when students decide to register for exams.
Carnegie Hall Achievement Program

Certificate of Excellence in the academic year 2011 was awarded to piano student of Yevgeny Morozov, Daniel Fishman,

who has earned the highest mark in Level 3 Piano, New Jersey.
Private Lessons Details
Private piano lessons for advanced pupils or gifted beginners (5+), are taught in Middlesex, Mercer, and Monmouth counties. A comprehensive program with emphasis on note reading, proper and accurate rhythm understanding and effective home practice methods. Also advanced finger and hand technique dynamics and sound quality with development of all-inclusive music and artistic interpretation technique based on proficient music patterns recognition. Some elements of music theory and ear training are usually integrated into the lessons. Lessons are tailored individually to each student based on their interests and goals. All piano students will be offered the opportunity to play live, with one or two events organised per year.
Private piano lessons can take place at the teacher's piano studio in East Windsor (with Steinway/Boston grand piano) or at pupils' homes , and can be on weekdays or weekends. Piano lessons can be arranged to accommodate most people's schedules.
In-home piano lessons can be taught in East Windsor, West Windsor, Princeton, Manalapan, Freehold, Marlboro, Plainsboro, South Brunswick, East Brunswick, New Brunswick, Edison, and surrounding areas. Parents are welcome and encouraged to observe lessons at any time.

The First Piano Lesson I am teaching for free.
Piano Lessons Registration
To register for your first

Free

piano lesson / consultation
,
contact the teacher at 267-241-70-65,
or send e-mail to e_morozov(at)yahoo.com ,
or fill out the
"Private Lessons Request Form"
online.
Feel free to contact piano teacher for more information or to discuss your individual requirements for private piano lessons .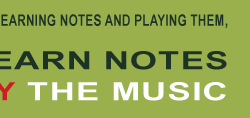 YM Studio Location:
East Windsor, NJ 08512
Phone: (267) 241-7065
In-home piano lessons are available in Princeton, Plainsboro, Manalapan, Freehold, Marlboro, South Brunswick, East Brunswick, Edison, and surrounding areas:
NJ 07751
NJ 08510
NJ 08512
NJ 08520
NJ 08535
NJ 08540
NJ 08541
NJ 08542
NJ 08543
NJ 08544
NJ 08550
NJ 08570
NJ 08816
NJ 08817
NJ 08818
NJ 08820
NJ 08824
NJ 08837
NJ 08844
NJ 08852
NJ 08857
NJ 08899