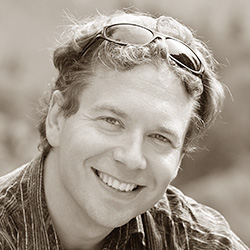 YEVGENY MOROZOV, Yale School of Music, Mannes College of Music, and the Royal Scottish Academy of Music and Drama (RSAMD) alumnus. Award-Winning virtuoso pianist and highly skilled piano instructor with lots of experience in teaching and performing.
Read more about
Yevgeny Morozov, pianist and piano instructor in Mercer County NJ.
Private piano lessons with piano instructor Yevgeny Morozov are available for beginner students as well as more advanced performers in Middlesex County, Monmouth County, and Mercer County NJ. To register for private piano lessons, contact piano instructor or fill out the Lesson Request Form online.
Read more about
private piano lessons at YM Piano Studio in Central NJ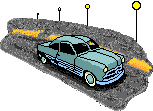 LOCATION
YM Piano Studio is conveniently located in Mercer County NJ, right off the Hightstown Bypass exit, and next to Rt 130. Its also very short distance from the NJ Turnpike or Rt 1.
Due to the conveniences of all the major highways you can get here very quickly and easily. Freehold, Marlboro, Princeton, Plainsboro, Manalapan, South Brunswick, East Brunswick, and New Brunswick - all those locations are within 30 minutes of driving.
Driving directions from the North/South:
Take Rt 130 or NJ turnpike. The piano studio is located right off the Rt 130 or 6 minutes from NJ Turnpike Exit 8.
Driving directions from the East/West:
Take Rt 33/571, the piano studio is located right off the Rt 33/571.
CONTACT
If you would like to make an appointment for accompanying or your first piano lesson, please fill the appropriate request form out and click "submit".
Upon receipt of this forms, I will respond to your inquiry as quickly as possible to answer your questions and/or to schedule the lessons.
If you prefer, you can reach me by phone or send e-mail.
Phone(267) 241-7065
Email - yevgeny.morozov(at)aya.yale.edu
Feel free to contact me with any questions
PRIVATE LESSONS REQOUEST / CONTACT FORM
I respect your privacy. I will never share your email address or other information with anyone unless legally required or at your request.

* Required fields
Please fill out the following form and click "submit":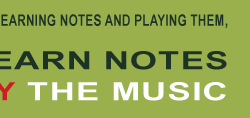 YM Studio Location:
East Windsor, NJ 08512
Phone: (267) 241-7065
I can provide tuition in piano at my home studio in East Windsor or at students' homes in Middlesex County, Mercer County, Monmouth County.
In-home piano lessons are available in Freehold, Marlboro, Princeton, Plainsboro, Manalapan, South Brunswick, East Brunswick, New Brunswick, Edison, and surrounding areas:
NJ 07751
NJ 08510
NJ 08512
NJ 08520
NJ 08535
NJ 08540
NJ 08541
NJ 08542
NJ 08543
NJ 08544
NJ 08550
NJ 08570
NJ 08816
NJ 08817
NJ 08818
NJ 08820
NJ 08824
NJ 08837
NJ 08844
NJ 08852
NJ 08857
NJ 08899